Dr Julia Molinari PhD SFHEA

I teach and research academic writing at the University of Nottingham, UK. This blog is integral to my scholarship.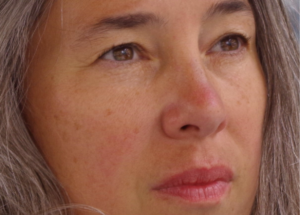 My PhD research was supervised by Professor Pat Thomson (School of Education) and Professor Andy Fisher (Department of Philosophy) at the University of Nottingham. In my thesis, I argue, using a critical realist lens, that what makes writing academic are its socio-academic practices, not its forms. This research brings together my previous studies in philosophy and education, and re-iterates my commitment to interdisciplinary perspectives on knowledge.
My thesis is available here. It can be referenced as:
Molinari, J. (2019) What makes writing academic: an educational and philosophical response. Unpublished PhD thesis, University of Nottingham, UK. Available at https://ethos.bl.uk/OrderDetails.do?did=1&uin=uk.bl.ethos.799808
My previous studies include:
PGCTEAP (Post Graduate Certificate in Teaching English for Academic Purposes) from the University of Nottingham, UK
MEd (Applied Linguistics) from the Open University, UK
MA (Hons) Philosophy and Logic from the University of St Andrews, UK
European Baccalaureat from the European School, UK
I am a Senior Fellow of the Higher Education Academy (SFHEA), which signals my teaching and mentoring experience in Higher Education.
I have over 20 years experience in EAP (English for Academic Purposes), research writing and academic translations, editing and proofreading. I'm bilingual English/Italian and fluent in French.
You can also find me on twitter @serenissimaj and @EAPTutorJM